Vermont Winter Barn Scene - Watercolor Class and Coloring Page
Topic: Watercolor Class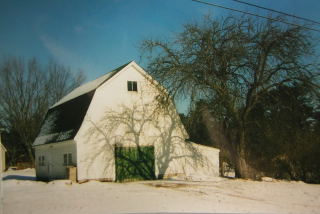 One of the students brought in this photo of a Winter Barn Scene in Williston, Vermont. We started by painting directly in two colors without drawing. The object is to mass or coalesce the shapes - as if you were trying to capture the shapes as a kids' jigsaw puzzle in as few pieces as possible.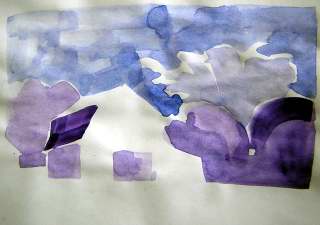 Wash sketch of winter barn scene.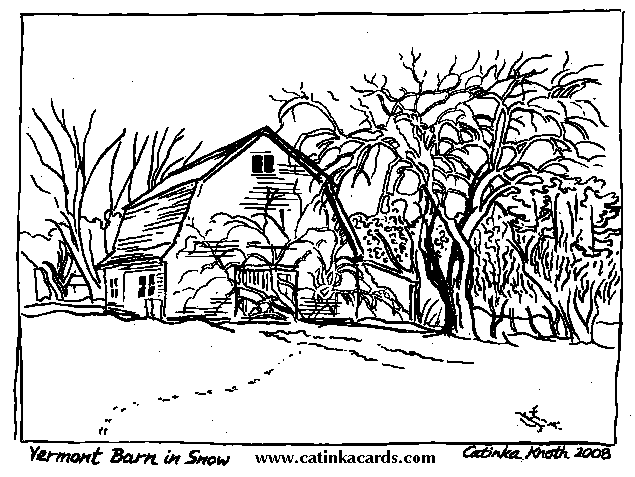 Try a line painting of the scene or have fun with my Vermont Winter Barn Coloring Page
Student (Adult) Watercolors:

Watercolor by A.M.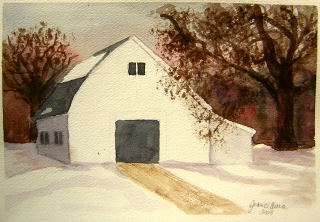 Watercolor by J.O'H.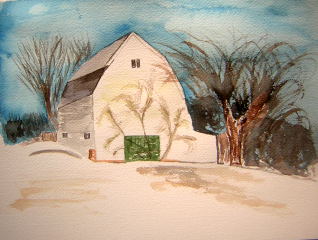 Watercolor by K.G.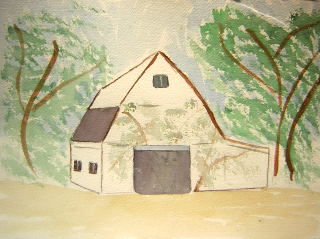 Watercolor by M.R.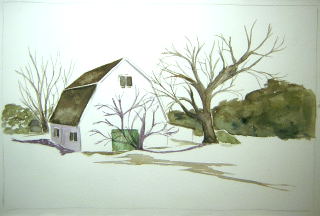 Watercolor by K.W.
Posted by Catinka Knoth at 3:32 PM EST
Updated: Thursday, 16 September 2010 5:30 PM EDT